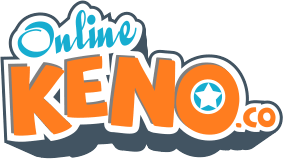 Online Keno Tips for Canadian Players
Playing keno online is a favourite Canadian pastime and this exciting game offers plenty of chances for you to win big. Although keno may be based largely on luck as its similar to the lottery, there are some tips and hints that we can give you that will help you get the most out of every game. Our keno tips are perfect for assisting you in maximising your winning potential and ensuring that when you select your lucky numbers they just could be the ones that result in a generous payout.
When it comes down to how many spots you should pick there is no definitive right answer, but there are a few things that you should always keep in mind. For starters, the more numbers you choose, the greater your chance of winning. For example, if you place a $1CAD bet and choose only one number that proves to be a winner, you'll theoretically be rewarded with $3CAD. However if you pick 5 numbers you could win $50CAD and 10 numbers could yield a payout of as much as $1800CAD or more. 15 keno numbers really puts you in line for a big win and players who take a risk could reap enormous rewards.
For those who want to play a more reserved game choosing less numbers can be a good strategy, as the more numbers you select, the more of them need to match to result in a win. The fewer numbers you choose the fewer matches you'll require, so if you want to start off slow this is an excellent keno tip.

Selecting your Lucky Keno Numbers
Keno tips that say they'll provide you with the winning combinations are making false promises as this game is based on numbers that are chosen completely at random. There is no right or wrong way to pick numbers and at the online keno sites that we recommend, random number generators (RNG's) are regulated and monitored to ensure fair results time after time. Keno tips that help you pick winning numbers may be based on multiple variables but it's also a great idea to have fun with choosing your picks and playing your birthday, license plate or even your telephone number just for the thrill of it.
Placing Smart Bets
Every keno game will come with its own paytable and a quick glance at this will tell players exactly what bets are good ones to place. Keno tips that explain strategy and the way the paytable works can be incredibly helpful and this basic knowledge could go a long way to increasing your winning potential. When you observe the paytable you should be able to see how many hits you'll need to break even when betting on a certain amount of numbers and ensure that your bets cover this.
As keno is an ancient Chinese game you can use keno tips that engage the mysticism of the east and try and balance out your yin and yang when playing online. By having a balanced card you'll employ the principles of yin and yang and hopefully stand a greater chance of a successful result.
Win Big with Top Keno Tips
These keno tips are just a few of the many offered online and Canadians who are serious about winning big can conduct extensive research into maximising their payout potential with ease. With luck playing a big part in keno, we can also suggest that if you are having a good day you go online and enjoy a few games at one of the sites we suggest!